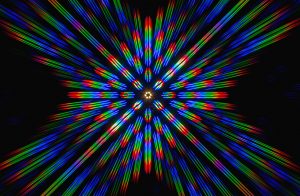 In coatings, companies need options that can open the door to new frontiers and product possibilities.  Hybrid's surface modifiers, flow aids, dispersants, and chemical additives use the strength of the POSS molecular cage to enhance the performance of your coatings without compromising mechanical properties.
To learn about the many ways POSS can help improve the reliability and performance of your coatings, please contact one of our team experts.
For more information on how Hybrid's POSS products can assist in formulations and industrial applications, explore the following products and their specific applications.
AM7C81.02 (70 wt% AM0281 in 30 wt% PGMEA)
See Application    |    Product Page
EP3F08.01 (70 wt. % EP0408 with 30 wt. % PGMEA)
See Application    |    Product Page
EP3F08.02 (70 wt. % EP0408 with 30 wt. % Cyclopentanone)
See Application    |    Product Page
EP3F08.04 (70 wt. % EP0408 with 30 wt. % Cycloaliphatic Epoxy Diluent)
See Application    |    Product Page
EP4F08.02 (50 wt. % EP0408 with 50 wt % Hydroxy-Mono-Oxetane)
See Application    |    Product Page
EP4F08.03 (25 wt. % EP0408 with 75 wt. % Bis-Oxetane)
See Application    |    Product Page
EP4F09.03 (50 wt. % EP0409 in 50 wt. % Hydroxy-mono-Oxetane)
See Application    |    Product Page
EP4F09.04 (75 wt. % EP0409 in 25 wt. % Bix-Oxetane)
See Application    |    Product Page
MA0735 General Uses
See Application    |    Product Page
MA0735 Optical Hard Coating
See Application    |    Product Page
MA0735 as Flow and Dispersion Aid for HNBR
See Application    |    Product Page
MA4L35.01 Nanosilica Dispersion
See Application    |    Product Page
MA0735 for Stronger Plasticized PVC
See Application    |    Product Page
MA0735 as Anti-Reflective Coating
See Application    |    Product Page
MA0736 Optical Hard Coating
See Application    |    Product Page
MA4L36.01 Nanosilica Dispersion
See Application    |    Product Page
EP0408 Dielectric Coating
See Application    |    Product Page
EP0409 Glycidyl POSS
See Application    |    Product Page
EP4F09 Nanosilica Dispersion
See Application    |    Product Page
SO1450 as Dispersant for TiO2
See Application    |    Product Page