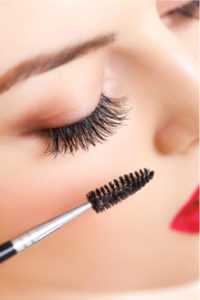 We're not making just another pretty face. We're transforming lives.
The use of POSS in personal care formulations is a new and safe way to achieve hydration, transfer resistance, durability, and supple textures, without the inconvenience of formulation complexity. Qualities include:
Non-toxicity
POSS has been demonstrated to be non-toxic, and cytocompatible.  In the EU, several POSS Molecular Silicas® are R22 rated "not harmful if swallowed."  POSS has been used in dentistry and food packaging for over 10 years.
New Opportunities
POSS provides a means to create synergies between key ingredients to simplify formulations and create new performance effects.
Wound Healing
Several POSS compounds actively fight microorganisms and have shown excellent wound closure, low migration, and strong adhesion to skin and hair.
Tissue Regeneration
Tissue scaffolds containing POSS support cell binding, viability, and proliferation, potentially eliminating the need for less compatible materials commonly used to augment or replace artificial human tissue. POSS currently forms a key component in synthetic tear ducts, blood vessels, ears, heart valves, noses, and tracheas.
Hybrid specializes in co-innovation with clients, and exclusivity of supply. Strict confidentiality is maintained through bilateral nondisclosure and supply agreements. Our goal is to set new industrial performance and manufacturing standards through innovation and collaboration with customers. Please contact us to discuss your needs and interests. Here are some of the personal care applications of POSS products.
MS0802 – Improves transfer resistance and long wear color cosmetics
See Application    |    Product Page
MA0735 – Compatibilizer, rheological diluent, and carrier
See Application    |    Product Page
EP0409 – Compatibilizer, rheological diluent, and carrier
See Application    |    Product Page
FL0578 – Ultra-smooth, low surface energy feel in lotions and color cosmetics.
See Application    |    Product Page
MS0805 – Lubrication and plasticizer in lotions, gels, and coatings
See Application    |    Product Page
SO1455 – Lubrication and plasticization carrier for ingredients in lotions, gels, and coatings
See Application    |    Product Page
MS0825 – PTFE-like lubricious effect without use of fluorinated chemicals in lotions and gels
See Application    |    Product Page
MS0840 – Improves transfer resistance of long-wear color cosmetics
See Application    |    Product Page
PG1190 – Wetting, dispersion, cleaning, and carrier for ingredients in lotions, gels, and coatings.
See Application    |    Product Page
PG1192 – Hair and skin adhesion for lotions and gels.
See Application
AM0281 – Durable coatings in lotions and gels
See Application    |    Product Page
AM0265 – Surface modifier
See Application    |    Product Page
S01458 – Surface modifier
See Application    |    Product Page
MICA GEN III – Improves transfer resistance and long wear color cosmetics and make-up
See Application
MICA GEN IV – Improves transfer resistance and long wear color cosmetics and make-up
See Application
EP0408 – Adhesion promoter to keratin
See Application    |    Product Page (other carriers available)